make it easy … our aim is your success
Focus on your core business and succeed, with MYOB and Xero consulting, bookkeeping and training, provided by experts.
Xero and MYOB Services
Xero and MYOB consulting, implementation and training provided in your preferred format.
Bookkeeping
End-to-end bookkeeping, conducted by an ATO Registered BAS Agent, at a service level to suit your needs.
New software selection and database analysis
Choose the right software to meet your business requirements.
Implementation and Training

Consulting and troubleshooting

Recommend  the most suitable for your requirements
End-to-end bookkeeping by an ATO registered BAS Agent
Payroll processing and STP reporting
End of Financial Year processing and reconciliations
Customised service level to your needs
Business Systems and Processes
Develop and Implement Business Systems and Processes
Customised Database Development
Research and recommend business software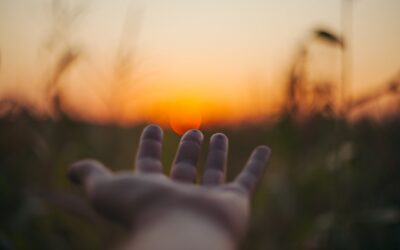 I read this on Facebook recently. Right now, the state of mental health of so many people not only in our community, in our country, but around the world, is being impacted as never previously experienced in our lifetime. Following the simple steps below can make a...
read more
What our clients say about Us
Elke is methodical and her attention to detail is excellent – a great teacher!
Gail Sutherland
Great system [Brain in a Box] for businesses on the Sunshine Coast to implement.
Lisa Evett
Bloomtools
Elke is a systematic and determined woman who gets things done while others may be just talking about it. Elke teaches
...
Read More

Jeremy Britton
24hourWealth Coach
A great in-depth look at Xero
Sally Doran
[MS Project Course] was relevant & structured. Elke's enthusiasm was good.

Lorenzo Reginato
Sunstruct Project Management
Elke certainly knows her business and has made using Brain in a Box a simple process that has completely organised our
...
Read More

Andrew Plimmer
Suncoast Internet
I see great value in the services available through 'Brain in a Box!
Mike Rawlings
Infocus Money Management
Great courses – A lot of information!
Kerry Crook
Elke at Make It Easy Business Systems has helped us achieve an on-line database that has been in the design phase for 8
...
Read More

Jodi Wolthers
Parent to Parent
Very well presented. Makes me more aware of how to improve my business and how important it is to have excellent system
...
Read More
Lynne Beasleigh
BAS Pro Accounting Services
Contacts
Get in touch with MIEBS today and enjoy the success you deserve.
PO Box 1204 Coolum Beach Qld 4573